Your neighborhood is dark, darker than you've ever seen it. Rising up and above the houses, we see the lights of nearby neighborhoods flicker eerily, like gas lamps of centuries past. Up and up we go, seeing neighborhood after neighborhood, city after city, flicker and fade like ghosts in the night.
Then everything goes black.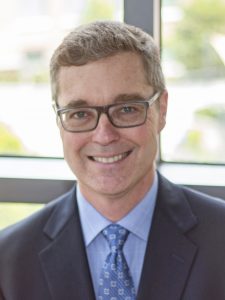 This vision of critical energy infrastructure crippled from a series of cyberattacks might read like a Hollywood screenplay, but it's actually pulled from the Connecticut Insurance Law Journal. This scenario sets the stage for the article, "Uncle Sam RE: Improving Cyber Hygiene and Increasing Confidence in the Cyber Insurance Ecosystem via Government Backstopping," written by Bryan Cunningham, executive director of UCI's Cybersecurity Policy and Research Institute (CPRI), and Shauhin Talesh, a UCI law professor and director of UCI's Law and Graduate Studies Program.
[Read more…]